Company Profile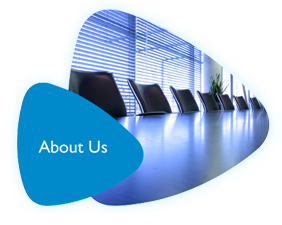 Micon Engineers, established in 1984, is a leading manufacturer and supplier of safety and support equipments for the Mining Industry & authorised distributors of Victaulic Couplings. Having started from scratch, we have over the years scaled spectacular heights, with a constant yearning to do more. With more than two decades of experience in the mining market, we now have the expertise to deal with diverse customers and to provide a wide range of industrial products.
Being situated in Kolkata, the heart of industrial India, coupled with experienced Sales Engineers stationed at strategic locations all over India, we work in close association with our customers, providing them the required services at their doorstep.
We provide a wide array of products, ranging from Mine Car Couplings, Draw Bars, Roof Bolting Instrumentations, Anchorage Testing Equipments, Haulage Rope Sockets, Endless Haulage Clips, Ventilation Instruments, Safety Equipments, Testing and Measuring Instrument, Hydraulic Equipment, Precision Conveyor Belt Weightier, to Models for Educational/ Training Institutes as well as Hose fittings and Victaulic Pipe Couplings.
We are authorized dealers for Victaulic India Pvt Ltd, Hanna India Pvt Limited, Control Systems (Australia) and Rambor Pty Ltd (Australia).
For the past 25 years we have been supplying a diverse range of equipments to all major mining companies in India. Our esteemed list of customers include, all subsidiaries of Coal India Ltd, the Singareni Collieries Company Ltd, Tata Steel Ltd, Orissa Mining Corporation Limited, Manganese Ore India Ltd, the Hutti Gold Mines Co., Hindustan Zinc Limited, Steel Authority Of India Limited, Tata Motors Limited, J&K Minerals Ltd, Ferro Alloys Corporation Limited Indian Metals & Ferro Alloys Ltd.
We have also been supplying pipe couplings to the Nuclear Power Corporation Limited, Development Corporation Limited, Hindustan Door Oliver Ltd, Hindustan Copper Ltd, Ingersoll Rand India Ltd, Atlas Copco Ltd, Indian Rare Earths, Bharat Petroleum Corporation Limited, Indian Oil Corporation Ltd, National Hydro Power Corporation Limited etc.
Our Objectives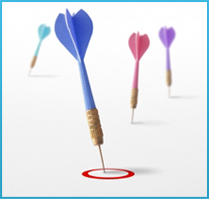 Understanding our customers and their needs gives us great knowledge and an opportunity to tailor our products in accordance to the requirements. It enables us to ensure our continuing leadership in reliability and productivity.
Our aim is to work with diligence, and continually improve upon our products and services. We build on good ideas, learn from our experiences. We don't hesitate to think outside the box and have a desire to succeed and add value to our work. We've got the solutions. Challenge us, and be ready to be surprised and satisfied with the results
We value:
High Performance
Integrity
Team Work
Customer Satisfaction
Prompt and Efficient Services
Win-Win Relationships for all our stakeholders